Welcome to Los Angeles: Hiking, Vegan Eats, My Favorite Spots in LA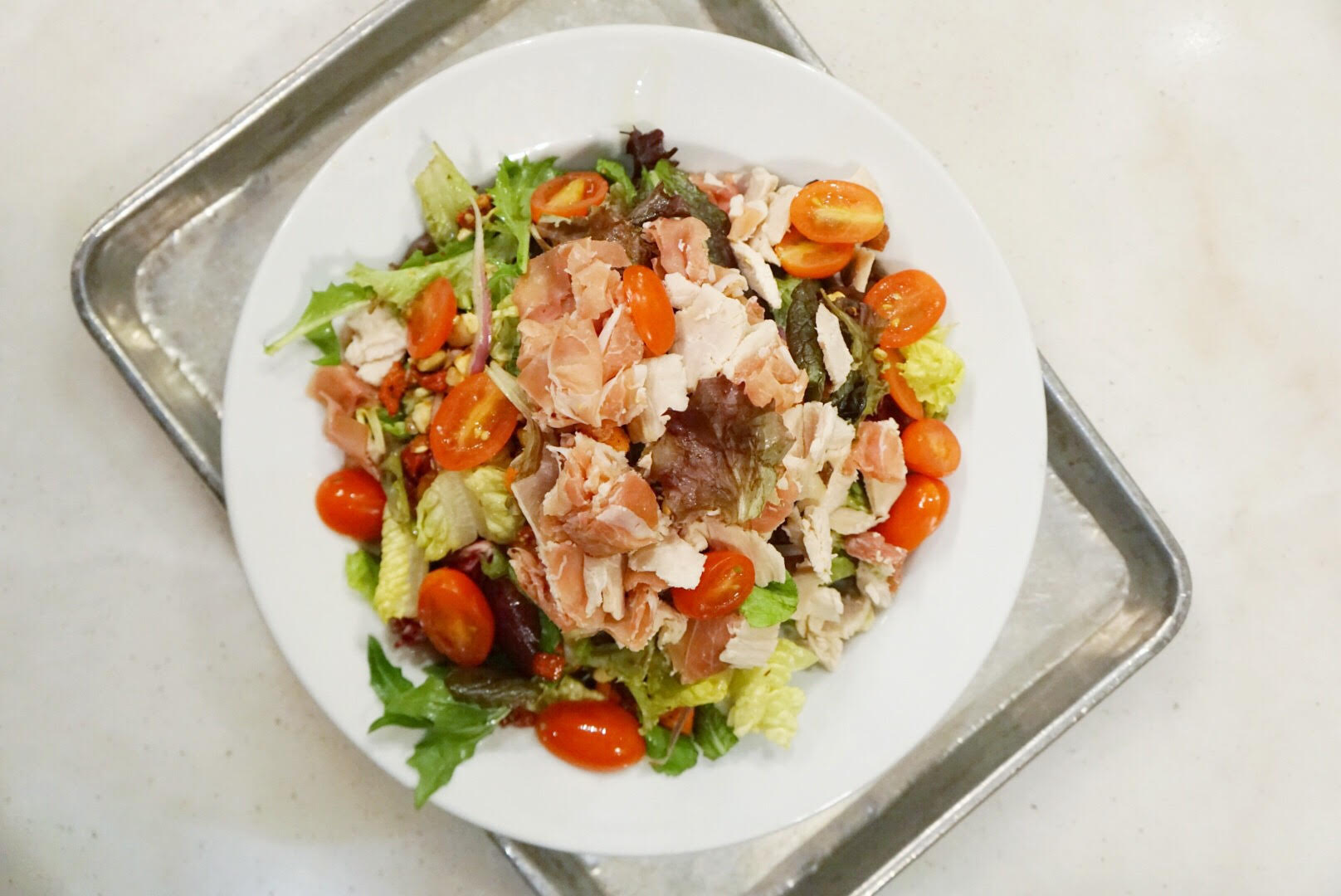 eats
Cafe Gratitude: Don't let it's extreme descriptors deter you (organic, vegan, raw), this place is legit. The raw lasagna made me consider becoming a raw vegan (don't worry, false alarm). Excellent seasonal menu rotations, but you can't go wrong with the Whole or Humble (both on the Bowl menu). Turmeric latte is fantastic, as are all the desserts.
Ollie's Duck & Dive: Gourmet pub food with great vibes just outside of LA in Malibu. The fact we ate lunch opposite Gerard Buttler was a bonus.
Mendocino Farms: Simple, fresh salads in a fast casual setting. Perfect for a lunch on the go, without compromising on taste and quality.
Taco trucks: Not a specific one, just any. Tacos. Taaaaacos. Ta, cos.
Pressed Juicery: Pretend like you're on a juice diet and blow way too much money on a juice here.
Sugarfish: Sushi plates served fresh out of the kitchen in a casual non-pretentious setting.
Gracias Madre: Come to see and be seen, this place is about as LA as it gets. Excellent cali-mexican fare, and plentiful vegetarian and vegan offerings.
In-n-out: Believe the hype. These burgers are legit. You can "animal style" your burger and fries (I usually skip the latter).
by Chloe: Chain vegan burger outpost attached to a Whole Foods 365 (basically Whole Foods for millenials). Highlights include the guac burger and the avocado basil pesto pasta.
bars
Good Times at Davey Warne's [late night]: Enter through a thrift shop facade, this speakeasy has everything. Outdoor rooftop patio, alcoholic snow cones, dance floor. Hollywood, you're alright.
explore
Venice Beach: Get your fix of weird with a stroll along the Venice Beach Boardwalk. Getting high off passive smoke is not out of the question. A great way to see Venice is on a bike.
Santa Monica: Dodge the selfie sticks at Santa Monica Pier; get ready to run up a bill on your CC shopping.
Malibu: Drive north on Route 1 and take in the multi-million dollar mansions that line the cliffs. Take a hike at Charmlee Wilderness Park to get vistas over the Pacific.
Runyon Canyon: Views over LA and quality people watching. It's kind of like walking through the set of Nip Tuck and Botched.
Griffith Park Observatory: Hike up to the Hollywood sign. I would look at some kind of map before you start (we got lost and it turned into a 3 hour trek + we lost our car…). The actual observatory has an amazing museum, which you could easily burn an hour or two at. Try timing your summit with sunset to catch one of the best views over LA.
Getting Around and Public Transportation
Car: The best way to get around is to hire a car, and avoid rush hours.
Rideshare: Popular rideshare apps (Uber and Lyft) are super cheap and a reliable way to get around. Just make sure you leave plenty of time for traffic.
Train (Metro): Light rail links some of the city's popular tourist destinations. A useful route is downtown to Santa Monica. You'll need to buy a TAP Card to use the Metro system; TAP cards cost $2 and can be purchased at TAP Vending Machines at the station, onboard buses and at TAP Vendor locations.
sleep
The Standard Downtown LA: I wouldn't stay in DTLA for a vacation, but for work this place was a gem. The rooms were huge, which made working remotely seem more like work from "home." Gorgeous rooftop area. A word of warning: this place turns into an absolute circus on the weekends, get ready to see some serious LA weird.
Sheraton Grand Los Angeles: Another DTLA hotel (was staying for work), but this place is a gem. The hotel has been recently renovated, and each of the rooms is elegantly designed with lots of white and marble (cue that perfect Instagram). If you're a Starwoods Platinum member, you will have access to the rooftop club where they serve a decent breakfast with wrap-around views of Los Angeles.
Airbnb: The city has an endless amount of Airbnb options. My recommended areas to stay in are Santa Monica, Westwood, and Venice. If you've never used Airbnb before, you can use my code to get $40 off your first booking.
Post updated on August 1, 2018.